DENTAL IMPLANTS in Deming, NM
Having missing teeth can really affect your life, from eating to smiling to speaking with confidence, a missing tooth or teeth can make the simple things in life difficult. If it's time for a change, ask our team about dental implants! Dental implants are a popular dental restoration for missing teeth, and when treated with proper care, they can last a lifetime!
Get In Touch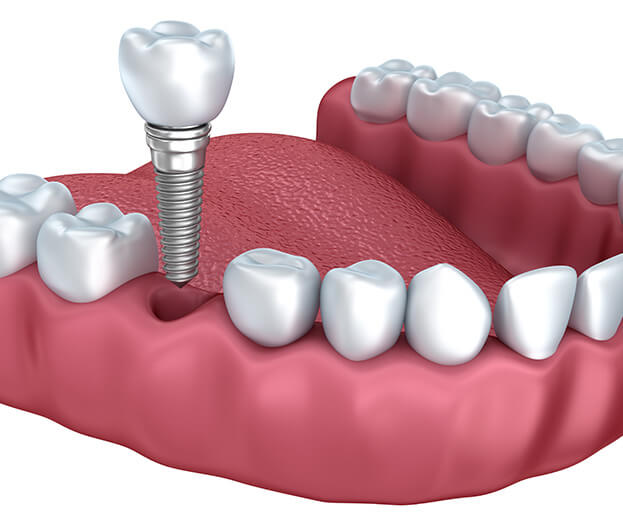 What is a Dental Implant?
Dental implants are considered a permanent solution for tooth loss and are designed to last many years. The implants themselves are made of titanium, and they act as artificial tooth roots that secure the entire dental restoration to the jawbone. The biocompatible properties of titanium allow the implant to naturally fuse with the bone in a process called osseointegration that makes the implant sturdy and very unlikely to move. Once the implant has been placed and has had time to heal, Dr. Williams will then place the artificial tooth on top of the implant. Dental implants can be placed anywhere in the mouth, on both the upper and lower jaws.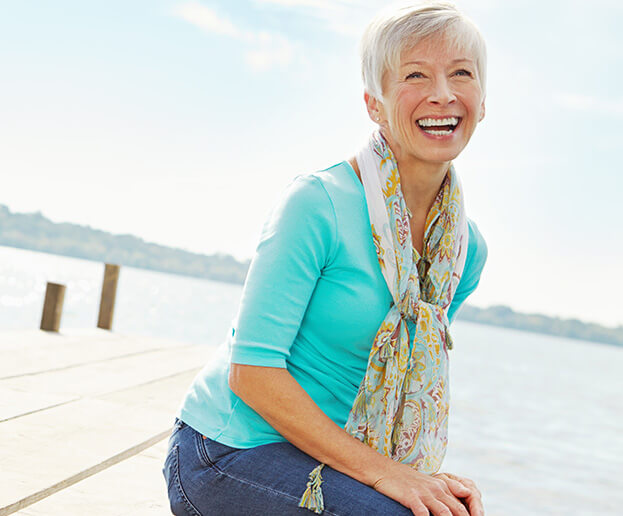 Why Should I Choose Dental Implants?
There are a few great reasons why dental implants may be the perfect solution for you. Without the root structure that comes with a natural tooth, bone loss in the jaw will occur which can change the shape of your face. Healthy dental implants can help to preserve the structure of your facial features and jaw. Dental implants work well for patients who need single tooth replacements, multiple tooth replacements, or full arch replacements. They're also a recommended treatment option for patients who are suffering from:
Advanced Tooth Decay
Root Canal Failure
Trauma to the Mouth
Severe Tooth Infection
Severe Natural Wear and Breakdown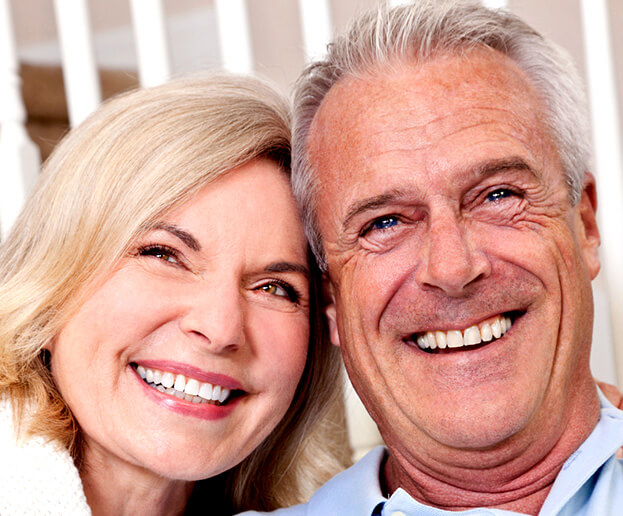 Am I Good Candidate For Dental Implants?
Many patients benefit from replacing missing teeth with long-lasting, durable dental implants. However, there are some cases in which a dental implant procedure may not be recommended for you. Children and teens are not always good candidates for permanent dental implants because their teeth and jaws are still developing and the implant may start to shift as the jaw bone continues to grow. Dental implant procedures can also be more complicated for patients who have periodontitis, diabetes, immune deficiencies, and for patients who smoke regularly. If you have any questions or would like to determine if a dental implant is the right dental procedure for you, schedule a consultation with us for a full implant evaluation!
Get In Touch
More Restorative Options